Experience the transformational power of Values-based Processes
We are the pioneer.
The Conflict Resolution Group Foundation Inc started its work 20 years ago advocating the use of mediation in the Philippines. Today, we have the largest track record of highly successful programs and biggest community of conflict resolvers in the country because of the following...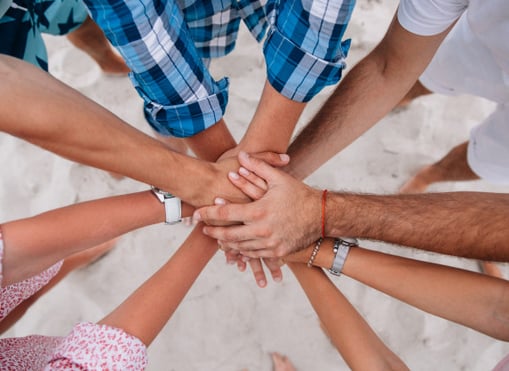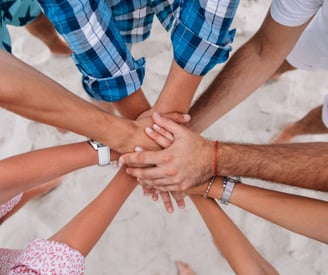 OUR SIMPLE BUT PRACTICAL APPROACH
People say we offer such a unique approach but we say we're simply returning to basics. We developed the Values-based Approaches as an effort to bring humanity back into conflict resolution, negotiations and relationship building scenarios. Values are the essence of our humanity. It is the foundation for who we are and all our interactions. We truly believe that #valuesbridgeus.
WE BUILT A COMMUNITY ON MUTUAL TRUST AND RESPECT
And the community is still growing – mediators, peacebuilders, dialogue facilitators, teachers, public servants, volunteers and so much more. Each of our programs are considered safe zones where confidentiality, candor and understanding are key principles. This encourages an environment of honest self-reflection about who they are and their respective roles in the world giving them the motivation and confidence to perform better. To date, we have built a community of over 5,500 in over 100 government offices and dozens of private companies across the country.


WE TRULY CELEBRATE DIVERSITY

One of the gratifying compliments we received was when a top government official said that he can pinpoint which of the thousands of staff across the country have completed our program by recognizing the distinct behavior of our graduates. The keen sense of self-awareness developed through our programs has produced some of the most empathic leaders, conflict resolvers, public servants, and private sector professionals around. We see people for the values that they carry and because of this, it has developed a culture of understanding that is truly accepting and empowering.

WE EXPLORE INNOVATIVE PROCESSES THAT EMPOWER PEOPLE

From our work designing the values-based mediation process that focused on a holistic approach to conflict, it made sense to develop tools, frameworks and training modules that build on our humanity. We offer programs on 3 main categories: Self-Awareness, Relationship Building and Achieving A Purposeful Life. Thus, we established The CoRe Values Center as a way to differentiate from our mediation advocacy. For those seeking courage, connection and joy, we invite you to our growing community.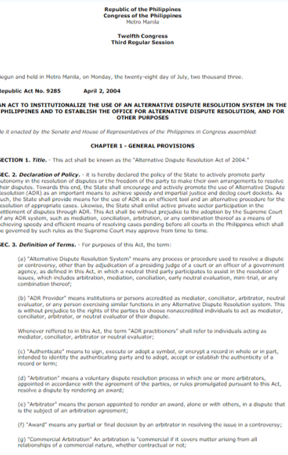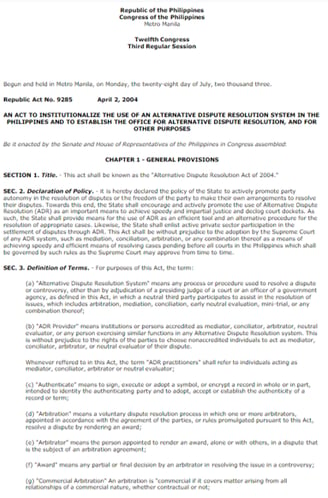 OUR ROLE IN THE ALTERNATIVE DISPUTE RESOLUTION (ADR) HISTORY OF THE PHILIPPINES

Our dearest founder, the late Annabelle Tecson-Abaya, was called the "Mother of Mediation" in the country for her exemplary achievements to promote mediation here and abroad. She catalyzed the drafting of Republic Act 9285 or the ADR Law of 2004 that has become the foundation for the development of ADR in the country. We continue her legacy of delivering programs that are as inspiring and life-changing, as they are fun and memorable. Belle, as we fondly called her, has transformed countless lives and it is our hope to continue to do so, in her honor, for many years to come.

Mediation is not only about solving the problem but creating opportunities for people to work together. That is the transformative and values-based way.
- Tristan Besa
Got a question?
We'd love to hear from you. Get in touch and begin the journey to transformation.
Introducing new online tools to help you better manage conflict.
Do you know how much you are spending (knowingly or unknowingly) each day you are avoiding conflict in your company?
Are you thriving in life or merely surviving? Learn what motivates you in this life-changing CoRe Values Survey.
The Conflict Resolution Group Foundation, Inc.
3F Commerce and Industry 1030 Campus Avenue corner Park Avenue McKinley Town Center, Taguig City Philippines 1634
Email: [email protected]
Landline: 8846-8196 loc 132
Mobile: (63-975) 954-2526