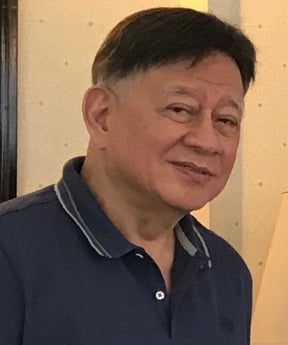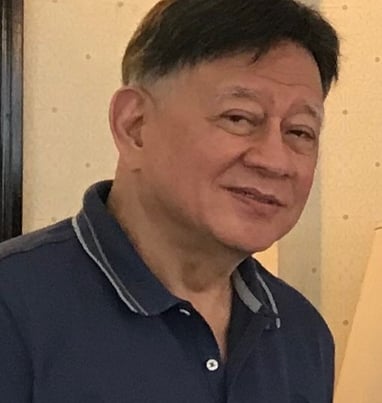 TRISTAN C. BESA, President
Tristan is among the most experienced mediation trainers and personal & executive coaches in the Philippines. He completed his professional coach's training at the Coaches Training Institute (CTI) in San Rafael, California. As Chairman of the Board of Philippine Seminars Inc., he trained thousands of individuals in self-awareness and life skills.

As President and Principal Trainer of The Conflict Resolution Group Foundation, Inc., he conducts numerous top-rated Alternative Dispute Resolution (ADR) training programs for large corporations and government agencies while serving as mediator of the courts. Mr. Besa is a mediator / consultant for the World Bank, the Compliance Advisor / Ombudsman of the International Finance Corporation (IFC), and the Asian Development Bank. He was one of the mediators instrumental in the facilitation of the hallmark ancestral domain case in Ambuklao and Binga Dam, Benguet. In the Philippines, he belongs to the roster of facilitators for the National Center for Mediation and the Office for Alternative Dispute Resolution.

A large part of Tristan's professional experience was spent in private business as Vice-President in the finance and banking sectors, and as an entrepreneur. He completed his Master's Degree in Business Management at the Ateneo de Manila University a year before it became the MBM Program of the AIM. He was an Adjunct Professor at the Asian Institute of Management.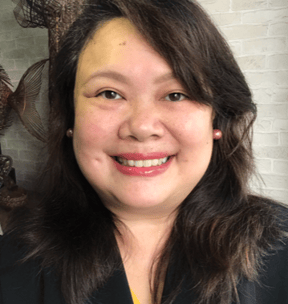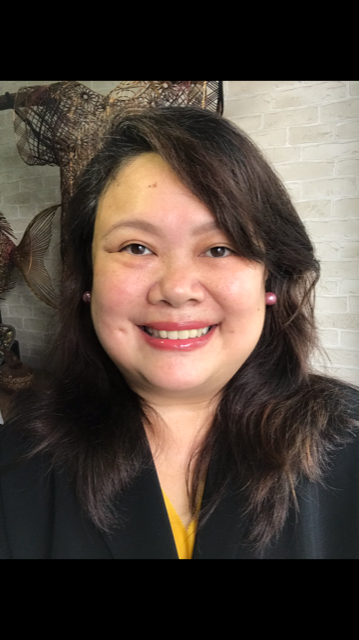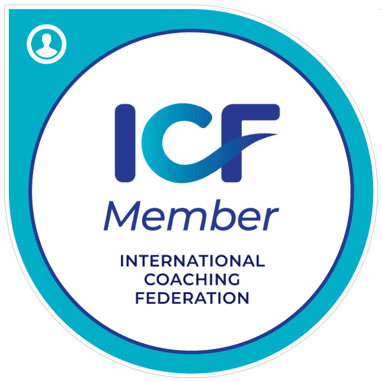 MIA THERESA Q. CORPUS, Executive Director
Mia received her first training in mediation under the CoRe Group in 2004 after having retired at a very early age from the corporate world where she was President of an information technology company. She carries with her over 18 years of experience in project management of various Alternative Dispute Resolution (ADR) programs from training, research, framework design consultancy and policy creation. Being one of the most experienced ADR practitioners in the country, she spearheaded mediation programs at the Department of Justice, Office of the Ombudsman, Commission on Human Rights, Department of Trade & Industry, Department of Education and many more. Today, she brings her mediation background into the world of executive coaching as a way to enrich engagements that promote lasting relationships.
She serves as consultant for the Compliance Advisor/Ombudsman (CAO) of the World Bank, the Asian Development Bank (as National Facilitator and Coach), Green Climate Fund and recently CDA Collaborative of Boston where she co-published her work on Business & Peace. In the Philippines, she belongs to the roster of facilitators for the National Center for Mediation, Asian Development Bank and the Office for Alternative Dispute Resolution.
She received her degree from the Global Masters of Arts Program in International Affairs from the Fletcher School of Law and Diplomacy of Tufts University. She also completed her MBA from the University of the Philippines, as well as Advanced Training for Company-Community Mediation in Complex Environments from the University of Cape Town – Graduate School of Business. Mia continues to hone her skills with intensive training on various ADR fields from the Singapore International Mediation Center (mediation), Harvard Program on Negotiations (advanced negotiations masterclass), Resolution Institute (advanced conciliation) and more. She was Co-Chairperson of the Global Community of Practice of Company-Community Facilitators, a member of the Board of ACCESS Facility based at The Hague and was an Adjunct Professor at the Asian Institute of Management.
Mia is an ACC-credentialed coach under the International Coaching Federation. Her vision is to expand The CoRe Group's service to include a new program called #CourageToEngage that focuses on guiding leaders through enhanced and collaborative engagement in negotiations, conflict management and team dynamics. She was awarded Most Influential Coaching Leader - Philippines for embodying a "Catalyst of Change" during the Philippine Leadership Awards 2023.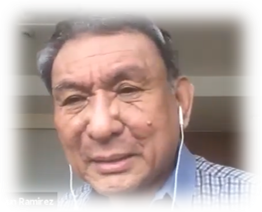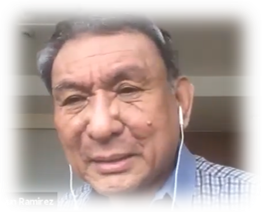 FRANCISCO RAMIREZ, Jr., Lead Facilitator
Served as one of the pioneer mediator for the Supreme Court of the Philippines. The program started in the year 2000 and progressed since then to train over 2000 mediators and conciliators during which time he acted as a supervisor for the training program of the Philippine Judiciary Academy. A settlement week ensued as a result of this program where 80% of the cases were resolved. Current and previous cases handled range from criminal and civil cases for the Metropolitan and Regional Trail Court and Intellectual Property cases covering trademarks, copyright and infringement.
Jun has continually honed his skills and expertise through strategic training programs, including Mediation Training with the Intellectual Property Office, Training on Mediation, a Refresher Course both conducted by the Philippine Judicial Academy, and skills enhancement workshops on conciliation. His comprehensive training in both mediation and conciliation is reflected in his skillful management of complex cases and his capacity to cultivate resolutions that mutually benefit all parties involved.
Apart from his mediation career, he holds a degree in Doctor of Dental Medicine from De Ocampo Memorial College. Jun's dedication to mediation, alongside his dynamic training portfolio and diverse academic background, exemplifies his invaluable contributions to conflict resolution and the broader legal arena.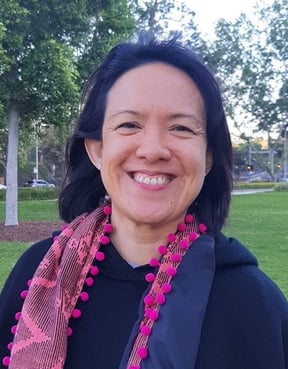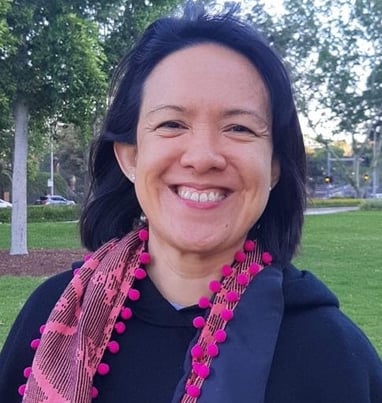 MARGARITA REYES, Facilitator / Mindfulness Teacher
Tucci is a facilitator, trainer, and conflict and mindfulness coach for the Conflict Resolution Group. She is an accredited mediator for both the Office of Alternative Dispute Resolution (OADR) under DOJ, and the National Center for Mediation (NCM) under the Philippine Chamber of Commerce and Industry. She is a trained teacher for Mindful Self-Compassion (MSC) through the Center for Mindful Self-Compassion, under the School of Medicine at the University of California - San Diego (UCSD). She is also a trained teacher for mindfulness-based stress reduction (MBSR) under the Mindfulness Initiative at Singapore Management University (SMU) and UCSD Mindfulness-Based Professional Training Institute. She also conducts private meditation classes, stress management coaching, and seminars in mindful leadership. Tucci also received training on Non-Violent Communication. She was a volunteer conciliator for the POEA for many years as part of The CoRe Group's partnership initiatives with various government agencies. Tucci's expertise is rooted in her intensive training, encompassing both mediation and conciliation. These comprehensive training programs have equipped her with the essential skills to handle complicated disputes and encourage positive conversations that lead to peaceful solutions.
Tucci graduated from the University of Asia and the Pacific with a double degree in general humanities and education. She was a preschool teacher, school administrator and director, and a Kumon instructor for 15 years.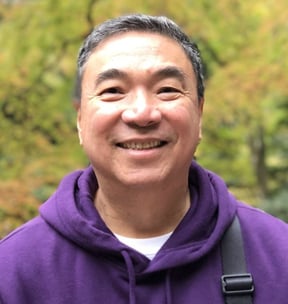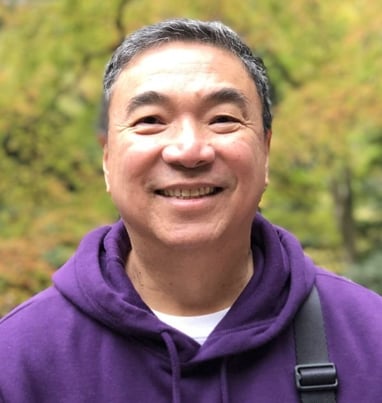 RICARDO SANTOS, Facilitator
Ricky is a skilled personality development professional with over a decade of hands-on experience as a Life Coach, and Personal Growth Facilitator at John Robert Powers International where he also served as its Curriculum Director. He is also a Conflict Coach and an accredited Mediator at the National Center for Mediation of the Philippine Chamber of Commerce and Industry (PCCI); a training consultant in conflict resolution and mediation skills with the Conflict Resolution Group Foundation, Inc. (CoRe Group).

All his people skills he accumulated as a life coach, mediator, facilitator and trainor were all put to good use when he authored a book on Personal Development with Rex Bookstore. The textbook is currently being used by thousands of Grade 11 students nationwide. Being an educator at heart, he taught in different Lasallian schools in the Philippines handling Christian Living Experience for grade school and high school students. He also served at the Department of Education as consultant for developing multimedia learning materials, and in crafting the DepED Digital Learning Resource Management Guide. He was part of a team that drafted the DepED 5-Year ICT4E (Information and Communication Technology for Education) Strategic Plan. The educator in him continues to thrive as he regularly conducts seminars for teachers on 21st century learning, positive discipline, and whole child tenets.

He holds a Bachelor of Arts Degree in Behavioral Science from De La Salle University (Taft Avenue, Manila).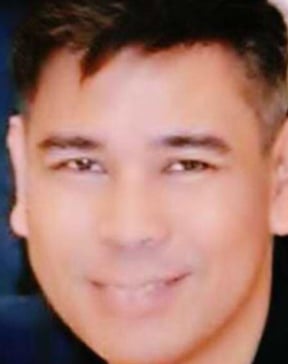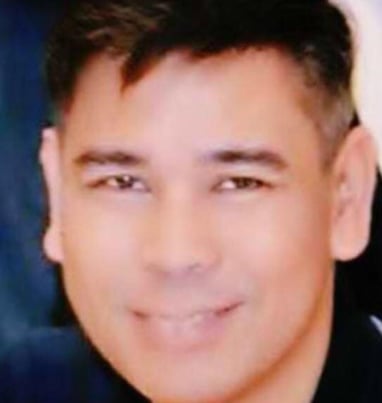 GABRIEL REINOSO, Facilitator
Gabriel Reinoso is a sought after trainer on personal growth and communication. Working with John Robert Powers since 2005, he delivers a wide range of popular courses for both youth and adult audiences. In government, he served as Deputy Executive Director of the OPAPP Director under the Ramos and Estrada administrations. At the Rex Publishing, he handled various position from Content Producer to Editor-In-Chief where he led the reorganization of the company's editorial and production units . He is currently a Communications Consultant for Century Pacific Group of Companies, Unilab-PRMD, and Shakey's Pizza Ventures Asia, Inc. Gabby has been a trainer for The CoRe Group since 2019.
Rene Tanchanco, Internship Facilitator
OADR Accredited Mediator.
Rene has been an internship facilitator for The CoRe Group since 2006 supervising the practical mentoring stages of the mediation accreditation programs for various government agencies. He is also an accredited mediator for the IPO. He also assisted in the facilitation of The CoRe Group's programs on Peer Mediation, Workplace Relations (Self, Diversity, Conflict and Communication) and a Reflective Dialogue among the Ulama in Mindanao.
Belen Nicasio, Internship Facilitator
OADR Accredited Mediator.
Belen has been a consultant of The CoRe Group since 2007 after having been trained in mediation under Annabelle Abaya. She has served as mentor for numerous internship programs for prospective mediators and conciliators for government agencies. Her expertise has been cultivated through an array of specialized training programs, encompassing areas such as international dispute resolution, specialized training for conciliators-mediators in maritime labor standards, and consensus seeking skills. She has also undergone in-depth courses provided by the Office of the President of the Philippines, equipping her with ADR specialist accreditation and enhancing her skills in conciliation, mediation, and labor management relations. Belen's dedication to her craft is further demonstrated by her participation in mediation supervisors' training and various basic mediation courses, all contributing to her proficiency and prominence in the field. Her dedication to continuous growth and her commitment to guiding emerging talents underscore her significance as a mediator and mentor.
She received her Degree in Broadcast Communication from the Polytechnic University of the Philippines
Enrique Robert Reyes, Jr., Facilitator
OADR Accredited Mediator.
Kij is a training facilitator of The CoRe Group since 2018. Having an educational background in Psychology, he focuses on teaching the human side of the mediation process.
Atty. Myra Angeli Batungbakal, ADR Expert & Trainer
OADR Accredited Mediator.
You may also refer to the roster of mediators from our partner, The National Center for Mediation.